Aston Martin Racing Asia recently unveiled its i8 Vantage GT4 that was initially debuted in the 2022 Thailand Super Series. During its debut at Chang International Circuit in Buriram, Bangkok, the i8 Vantage GT4 manage to placed 3rd in the GTC Production Class with driver, Adam Khalid, behind the wheels.
The Aston Martin i8 Vantage GT4 is specifically built for the racetrack, with the power coming from the 4.0L V8 engine. The i8 Vantage GT4 will also come with uprated suspension and aerodynamic package.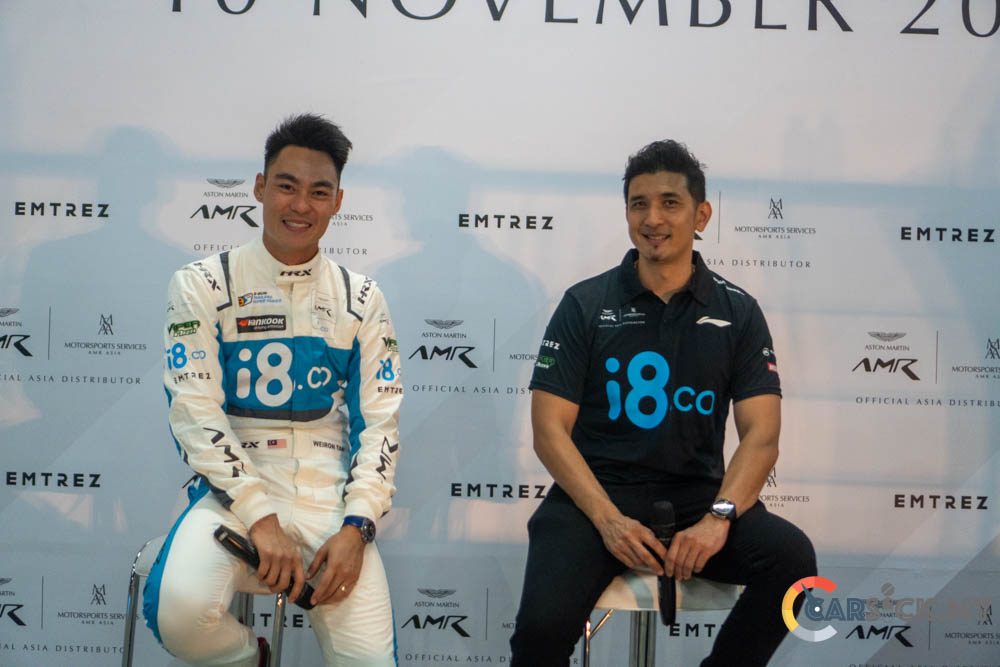 With more than 20 podium finishes and victories in his racing career, Adam has already made a spectacular climb in Asian auto racing. In a short span of time, he went from winning "Rookie of the Year" awards to winning the Speed Festival three times and the Malaysian Endurance Championship twice. His experience is now elevated as he pushes boundaries with the i8 Vantage GT4.
During the event in Sepang International Circuit, attendees got an up close and personal opportunity to experience the remarkable i8 Vantage GT4 through the perspective of the Aston Martin Racing Asia team themselves, as they interacted with the driver, Adam Khalid, and his race team. Selected attendees also enjoyed an exclusive, once in a lifetime opportunity of being driven around the circuit by Weiron Tan, Aston Martin Racing Asia Team Principal, in the one and only i8 Vantage GT4.
Aston Martin Racing Asia's position as a trailblazer and its vision to establish dominance in the racing arena is amplified with the continuous support from sponsors, media, influencers, and its legion of fans from around the world. Backed by its exceptional R&D efforts, technology, resources, and experience, the i8 Vantage GT4 is poised to make a historical mark in the remaining rounds of the 2022 Thailand Super Series.
To further celebrate the i8 Vantage GT4's momentous debut in the Thailand Super Series, complete ownership of an Aston Martin Vantage GT4 and complimentary enrolment in the Racing Training Experience Program will be given away to one lucky winner, along with other prizes worth up to USD $1,000,000.
Discover more about the 2022 Thailand Super Series and Aston Martin Racing Asia.