BMW Group Malaysia introduce the NEXTStep Subsidy Programme back in May 2022, which is part of the BMW Safety 360° initiative, to promote child car seat use by making child car seats accessible to low income household. With this initiative, BMW Group Malaysia subsidised a total of 90 child car seats to the B40 community with funds raised by BMW Group Financial Services Malaysia last year.
The new child seat has the capability to carry children weighing up to 36kg, and it will provide these children safety when on the roads. The NEXTStep Subsidy Programme is open for household income below RM 3,500. During the application period, BMW Group Malaysia received over 900 registrations that shows that there is a need of child seat among lower income families.
The NEXTStep Subsidy Programme concluded with a special handover event organised in collaboration with Safe 'n Sound to present the fully subsidised child car seats to selected parents in the Klang Valley. The event served to provide the recipients with knowledge on how to install and use their new child car seats effectively. A live demonstration was conducted by a team of Child Occupant Safety Instructors (COSI) from Safe 'n Sound. A total of 12 child car seats were presented during the event, with the remainder delivered to parents that resided within and outside of the Klang Valley.
The fully subsidised child car seats provided to families, as part of the NEXTStep Subsidy Programme, include models such as the snskidz Ace (infant carrier) snskidz sport (convertible seat), snskidz Whizz (ISOFIX seat), snskidz Proto (combination booster seat) and Mifold (booster seat), which would normally retail at RM 199, RM279, RM 499, RM 399, and RM199 respectively.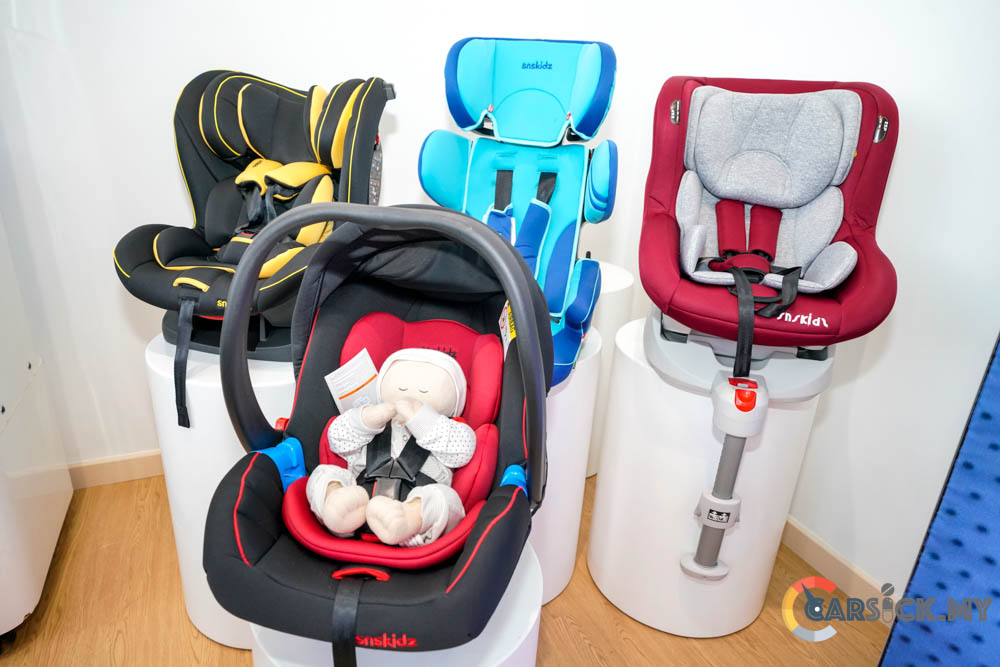 BMW Group Malaysia initiated the first subsidy programme as part of the BMW Safety 360° initiative in 2019 to an overwhelming response of over 25,000 applicants. To date, more than 400 families have received subsidised child car seats, including recipients of the NEXTStep Subsidy Programme.